Have you been dealing with electrical emergencies? Are you worried that your electricity is going to go down and there's nothing you can do about it when it does? In Southern California, these are real, valid fears. Here at USA Electrical Repairs, we've helped many people just like you to get their electricity back and so much more. Over the years, we've responded to emergency after emergency quickly and comprehensive, with poise and professionalism. We're proud to be the kind of emergency electrician Los Angeles can count on. 
60 Minute Response Time 
That's how our emergency electrician team works. In sixty minutes, we can respond to your emergency. You'll note that our site does not say "Nearly 60 Minute Response Time" or "Around a 60 Minute Response Time." No, we can respond in an hour. Additionally, you will also notice that there is no * next to "60 Minute Response Time." No asterisk directs you to a tiny print footnote that qualifies or limits the statement, saying something like "sixty minute response time only good from 9 AM to 5 PM during the work week" or anything like that. 24/7/365, we offer a 60 minute response time. Emergencies do not take days off, so we don't, either. That way, you never have to wait and worry to see how your electrical emergency is going to be addressed.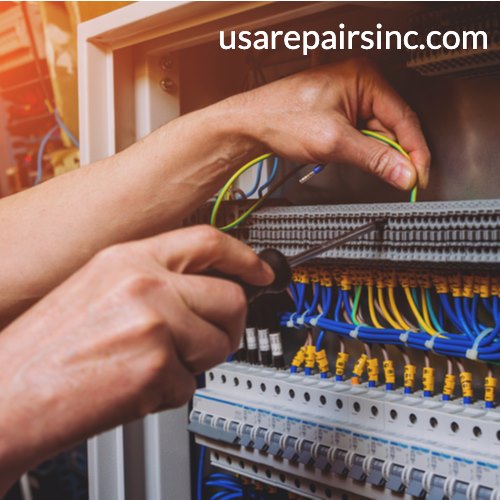 Finding the Problem and Fixing It 
We understand that every building in Southern California is unique. What's a problem at one building is not at another, and so forth. So, when our professionals respond to your emergency, they figure out exactly what's going on. Many of our calls involve electrical pinpoint troubleshooting or diagnostic electrical testing services. Once we arrive, we work quickly to figure out what the problem is and then solve it. Moreover, we do what we can to offer you different solutions at different price points. Our goal is to solve your electrical emergency without creating an emergency for your wallet. 
Repair as Well as Installation 
Over the years, we've been proud to establish relationships with our customers. There are those who have called us multiple times when they're in an emergency. However, we're just as proud that these same customers have gone long periods of time between calling us, too. The goal is to repair your electricity correctly the first time so that there is no return visit. That way, you can feel safe and secure in your building for many years to come. We'll be here when you need us, you just won't need us again for a while. 
Beyond Emergency Electrician in Los Angeles Services 
You don't have to wait for an emergency to call our electrician team. If you suspect that something is on the fritz, or even just might not be working up to your expectations, we can help. If you want to upgrade your electrical circuits and so much more, you can reach out to us 24/7 at (800) 708-2190.