The short answer is yes. You can conduct your own electrical outlet repair, you can also build a mechanical chicken. The real question is if it is a good idea to do your own electrical outlet repairs. In terms of legality, it is mostly legal for you to do your own repairs, but there are certain circumstances where it is not, and there are definitely consequences if you put other people in danger because of your repairs.
Can You Repair Your Own Electrical Outlets?
If you wish, you can conduct your own repairs if the outlets are actually yours. If they are in your house or on your property, then you are legally allowed to repair them yourself. On the other hand, if you are renting and/or even leasing the property, then you are probably not allowed to repair the electrical outlets yourself (even if you have the owner's permission). 
For Insurance Purposes?
If an insurance company is going to pay you money to have your outlets repaired, then it is illegal to conduct the repairs yourself and then take the money. Unless your insurance company has marked you as a legitimate service vendor and/or somebody who they believe can do the job correctly and legally, then you are not allowed to do it yourself. You need to seek help from a legitimate electrician with qualifications, certifications, insurance, etc.
In Your Let Properties
The phrasing of the previous sections was not set out in certainties because of scenarios like these. For example, if you are fixing an outlet in your own house that you live in, then it is legal until somebody gets hurt or some sort of damage occurs. However, even if you own the house, but you are letting it out to other people (where they pay you rent or take up lodgings), then you are not allowed to fix the outlets yourself.
You are legally obliged to seek out a qualified and insured professional and get all suitable receipts and such to prove that you didn't conduct the repairs yourself. The same is true if you are dealing with things like gas cookers and gas central heating boilers. If somebody else may be put in danger, then you cannot do the repairs or maintenance yourself unless you are qualified, certified, insured, and so forth.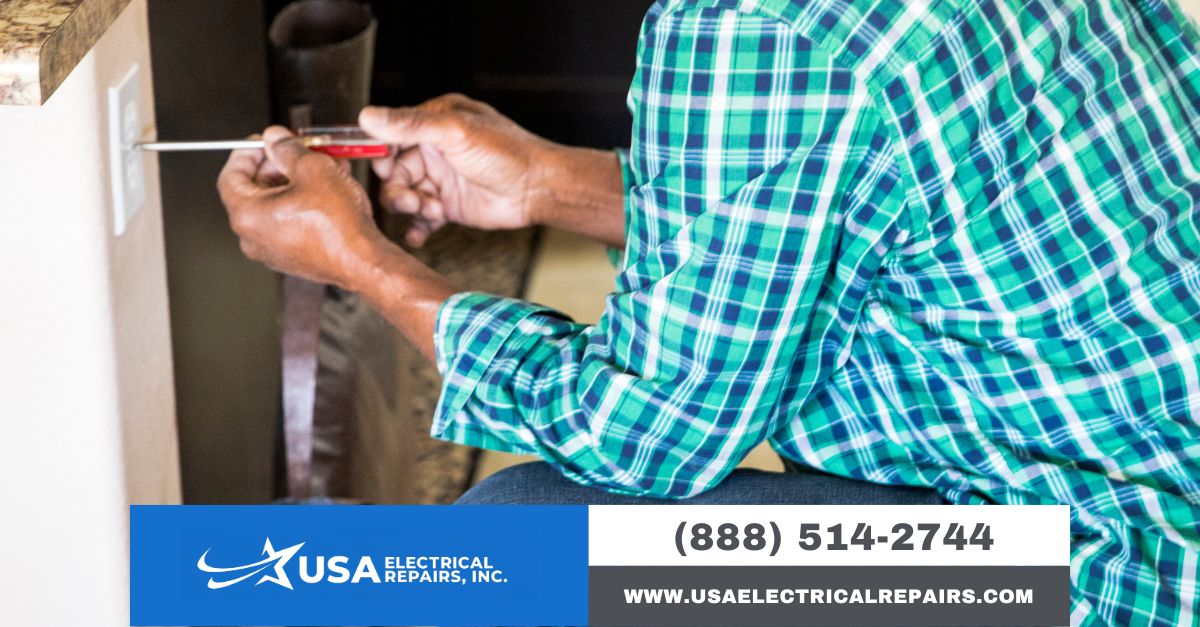 Get Help From the Correct People
In the end, is it really worth doing your own electrical outlet repair? You are putting yourself in danger, both physically and financially, and there is always a risk it will go wrong or cause damage. You may not like the idea of paying a massive fee to an electrician when you can do the job yourself, but if you find a good electrician who is licensed, certified, insured, and reasonably priced, then you would be a fool to pass up the opportunity to use their services. That is why you should seriously consider using USA Electrical Repairs if you want good work and fair prices. Get in touch today and you will be pleasantly surprised at how reasonable their rates are.