Of the many things that can go wrong in your home, a problem with your electrical system can be a major issue. Sometimes it is an isolated issue, other times it is more serious because the problem is in your electrical panel. Also known as the breaker box, the electrical panel is an essential component in the electrical system of your home. It is responsible for keeping everything running and everything in your home that uses electricity goes through the panel. If there are problems with your supply, there are some signs it is time to call a Los Angeles electrical panel repair company. These signs are:
Repeatedly tripping breakers
There are numerous reasons why a breaker can trip including faulty wiring, a bad breaker switch, or a faulty electrical panel. These might be simple fixes for an electrician but if there are burn marks or rust on the breaker, the electrical panel may need replacing. 
The breaker box makes odd noises
You might hear a soft buzzing sound from the breaker box and this is completely normal and safe. If however, you hear popping or crackling noises these could signify there is arcing within the breaker box. This is an issue that needs immediate attention from an electrician. It might be repaired or it could require a panel upgrade. 
Burning smell from the breaker box
A burning smell is not a good sign with anything electrical because it is a sign something major is wrong. The smell might be accompanied by burns or scorching in the breaker box or electrical panel and/or melted insulation or burns on wires/leads. You need an electrician to make an inspection and effect a repair to ensure your system is safe again. 
Your home has a fuse box
 Older houses tend to have fuse boxes rather than an electrical panels. A fuse box has circular fuses connected to a circuit while there are switches for each circuit on an electrical panel. Why is this an issue? Because no fuse box in any home now meets minimum standards. If you have a fuse box, it should be replaced as soon as possible by an electrical panel regardless of whether you're having issues or not. You need your home to be up to the minimum code.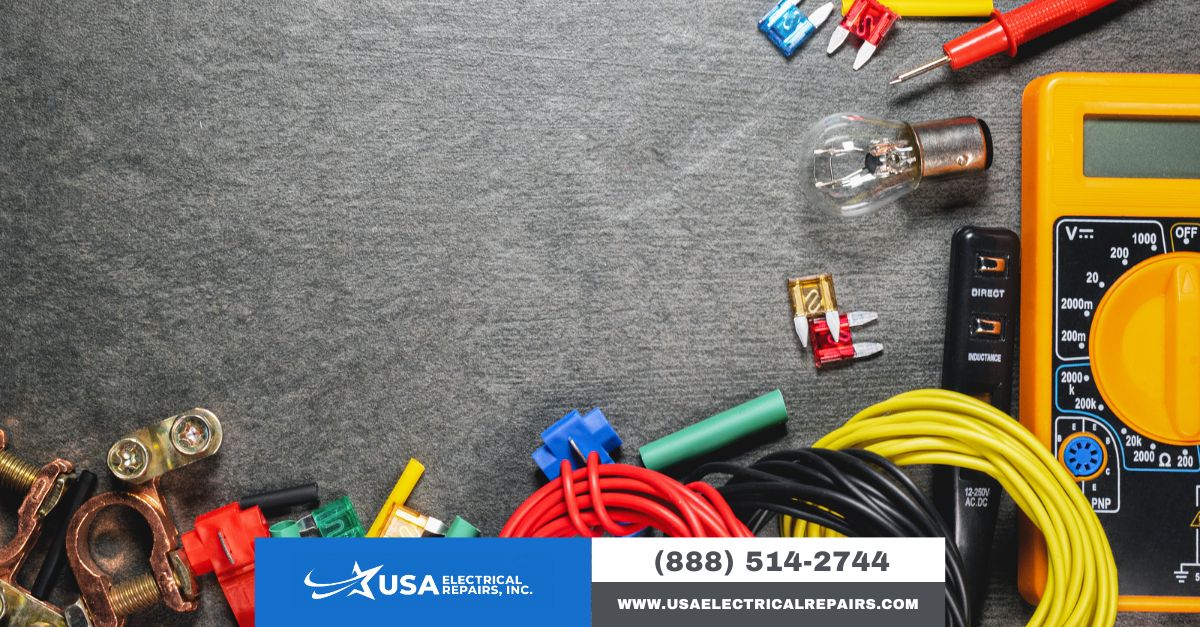 Your home is more than 20 years old
Even if you have an electrical panel, they do deteriorate with age and also may fall out of the standards set by the minimum code. Your existing panel, for example, may have been designed to take a lighter load than you actually run. Run too many appliances at once or add a new one onto the circuit and it might be the final straw. An inspection by a qualified electrician will identify any issues and advise on whether you need an upgrade or a new panel. 
If you have any of these signs/issues, you should contact a Los Angeles electrical panel repair company as soon as you can. You can trust the experts at USA Electrical Repairs to inspect your system and advise if you need a repair, upgrade, or replacement of your faulty electrical panel.