Electrical breakers are a great way to protect your house from overloads or short circuits. What they do is exactly what they are called: they cut/break the electric current that goes through them. They are supposed to have a long utility life, but unfortunately, they don't always. Some of these electrical breakers don't work as they should and wear down far too early. Consequently, you should always take care of having them repaired or changed every five to ten years. Now, if your breaker is broken because of any technical issues, then you need to call a team of professionals to make sure it's taken care of right. Lucky for you, here are the electrical breaker repair in Los Angeles that you need.
Are Electrical Breaker Repair Services Expensive?
Not at all. Paradoxically, even though they're very important for your home or business electrical wiring, repairing or replacing them is quite inexpensive, actually. For the most part, you will be spending less than $100 per each breaker. It all depends on the type of wiring and breaker you have, of course. As a word of advice in everything that has to do with home improvement: don't just look for cheaper prices for your electrical services.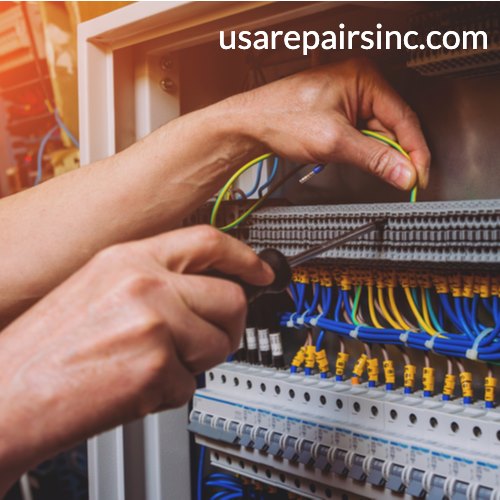 Instead, look for the best professionals in the area. A badly done job could lead to an electrical fire. We want the best for you, your home and your place of business.
How Do I Know If Need Electrical Breaker Repair?
Obviously, you should change or repair them every once in a while. However, there are a few signs you can have in consideration in case you didn't know:
If your breaker keeps on jumping (shutting down electrical power) by itself, and you already saw that your electrical wiring has no other issues, then it's time to change it.

Some breakers we have repaired were bad the moment they were built at the factory and produced short circuits. However, if we provide you with new breakers, you won't have to worry about those kinds of situations.

If your breaker produces any kind of sound, it's time to change it.
Why You Should Not Do It Yourself
Dear customer, we don't want you to get hurt while doing this kind of work. Injuries caused by electricity are very dangerous. This is why we fully encourage you to work with our team of professionals. We will provide you with the best quality products and services. Our workers have great experience and skills. Also, they are insured and licensed.
Expect True Professionals
If you want a job done well, you need true professionals. That is why here at USA Electrical Repair Inc. we offer you only professionals with decades of experience. Remember, please don't do it yourself. If you need an electrical breaker repair in Los Angeles, then get in touch with us. Search through our website and see what services we can offer you, or you can call us at (800) 708-2190.