Any house is vulnerable to electrical problems. And if your house is experiencing problems and you require an electrical equipment repair service, please give USA Repairs, Inc. a call. We can offer you a free estimate so you can decide whether to hire us or not. 
Our free estimate is an approximation of the amount of money you might need to complete the job. You must obtain it before an electrical job is performed to give you an idea of what the service would cost. 
Electrical Equipment Repair
Services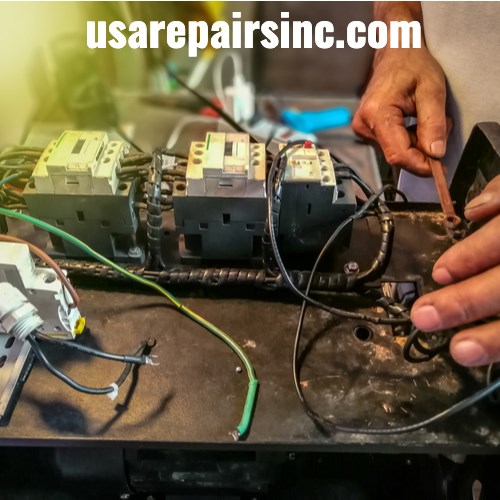 We can provide you the estimate over the phone. In that way, we will not charge you with any trip fee. The estimate will include the overall cost for materials, special fees for work permits, labor, sales tax, and others. 
Getting an estimate will avoid any surprises with the entire cost after the job is completed. However, you should not consider an electrician based on the price. 
Keep in mind that a cheaper rate does not always guarantee quality work. Instead, opt for an electrician with experience, insurance, license, and positive reviews. 
Our electricians at USA Repairs, Inc. are all licensed, insured and bonded. They are experienced in home electrical requirements in LA. They can work to ensure that your house is safe and the wiring is up to date. 
When we provide an estimate, though, the amount may be higher or lower than the actual cost. Keep in mind that an electrical problem can have various causes. 
Our experts will need to look at the entire situation first before troubleshooting it. When you call our electricians today, you will get our hourly rate. However, we may offer you a fixed rate, depending on the electrical problem you have. 
Stand Behind Our Work 
Our licensed electricians can solve any electrical problem you may have in your house. Not only that but they can also find and solve a problem before it materializes. 
We take a holistic look at your entire electrical system. From there, we can find future needs and navigate the future development of your building. 
Apart from repair, we also offer electrical inspections. You might wonder whether or not your building or house needs one. Perhaps, you think that your lights work fine. But regularly inspection is vital to ensure that every wiring in your house is working fine. 
Some houses may require annual inspection while others need every three months. You may still need to pay during an inspection. 
Hence, you may think that it is costly. But you can save more as you do not have to pay for the damages that the electrical system might have caused if we have not done the inspection. As soon as a minor problem arises, we will fix it. Thus, you will pay less for it. 
We value our clients. That's why we provide emergency service and offer discounts to senior citizens, as well as a police force and service members. We have 24/7 live technicians to assist you should you need electrical equipment repair in the wee hours. Call us at (800) 708-2190.