Installing recessed lighting in Los Angeles is increasingly popular. One of the main reasons for this is that it tends to boost the home's value. But many homeowners are still hesitant to go for this type of installation. 
Even though recessed lighting may seem like an expensive home improvement project, it is affordable. But you cannot just go for this lighting installation without first talking to a pro. 
Talk to a Professional
Recessed Lighting Los Angeles
Installer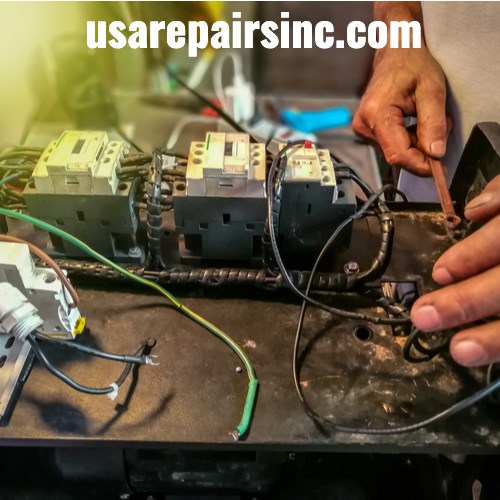 Before you even consider it, make sure that you know everything about it. By talking to our professional recessed installer, you will have a bigger picture of how this type of lighting can boost your home's value. 
One of the benefits of it is that it adds visibility. That's not all. It also boosts interest and ambiance to your house. But you need to layer it. In other words, you need to mix it with several types, like table lamps, candles, and decorative pendants. In this way, you will make your room feel more inviting and balanced. 
Brighten Up 
An effective way to increase the value of your house is to add lighting. If you have a well-lit room, it feels that you have a larger and cleaner space. Furthermore, it represents that you have nothing to do. In that case, prospective buyers will be at ease as they look around your house. 
On the other hand, if some areas of your house are dim, like your kitchen or family room, make sure to contact our pro. At USA Repairs, Inc., we will deploy our team of electricians to examine your house and find areas where recessed lighting can be beneficial. By installing it in a dim room, your home will feel more inviting to potential buyers later. 
Appear Bigger
There are many ways to improve the space in your house. And one of them is to install recessed lighting. Interior designers would agree that this type of listing can make any home appear bigger. Any light fixtures that obstruct the ceiling's natural line will only make the room smaller. 
However, recessed lighting will add more square footage to any room. It also blends well in the ceiling line to make the room more spacious. 
Update Your Home 
It is a new trend. If you apply it to your house, though, it still makes your space more current. Many lighting fixtures installed below the ceiling line will only appear outdated. It can be a turn off to some potential buyers. If you wish buyers to feel like they want to move in already, you must include recessed lighting in your home improvement before selling it. 
Professionally Installed 
No matter how beneficial recessed lighting is, if it is not installed by a professional, the benefits can be easily canceled out. Our highly experienced electricians will ensure that the lighting will be installed in a strategic location. 
If you wish to get the job done right the first time for your recessed lighting in Los Angeles, make sure that it is performed by a reputable electrician at USA Repairs, Inc. For more information or request an appointment, make sure to call (800) 708-2190.