Here is a little advice on how to save money on things like electrical repairs and household electric matters. The advice comes from the Electrical Repair Service Company Inc, which is famous for its swift and efficient fixes to difficult and tricky electrical problems.
Combine Electrical Jobs into a Single Visit
Perhaps one of the biggest expenses overall are the call out charges. That is why larger complexes and new builds get better deals on their electrician services because there is lots of work to do in one place. If you have smaller electrical issues, then save them up until there is a bigger problem and have the electrician work on all the problems all together. Overall it is going to cost far less than calling somebody out every time there is a maintenance or electrical issue.
Prepare the Electricians Work Area
Most electricians are going to work on a timed basis, which means the longer they spend doing things like moving furniture and putting up dust sheets, then the more you are going to pay. Plus, if you set up the area already, then the electrician will keep that in mind. As a result, your future jobs may receive a better price or at least a quicker response.
Get a Fixed Priced Quote
Some electricians are a little naughty. They will give you a vague quote and then start clocking up the hours and the costs when they arrive. Instead of this, get a fixed price quote. If this means that the electrician needs to come out and see the job beforehand, then so be it. Do not fall for the add-ons scam. If you get a fixed price quote and then more is discovered that "Needs" doing, then cancel the job and find another electrician.
Consider Upgrading Your Electronics
This can be a mixed blessing. For example, if you upgrade to a smart home, then you are probably adding more maintenance costs with very little benefit. On the other hand, if you upgrade things like your light bulbs to LEDs, or your outdoor lights and motion detectors, or your boiler to something more efficient, then you are going to save money in the long run.
Ask For Word of Mouth Referrals in Person
Ask people in person who they use for their electronic repairs and such and ask if they are any good. Do not go onto Facebook or Twitter and ask people. This is a massive mistake because "Helpful" people will go onto Google, pick the first electrician they find, paste it into their response and then walk away thinking they helped you when really they have wasted your time.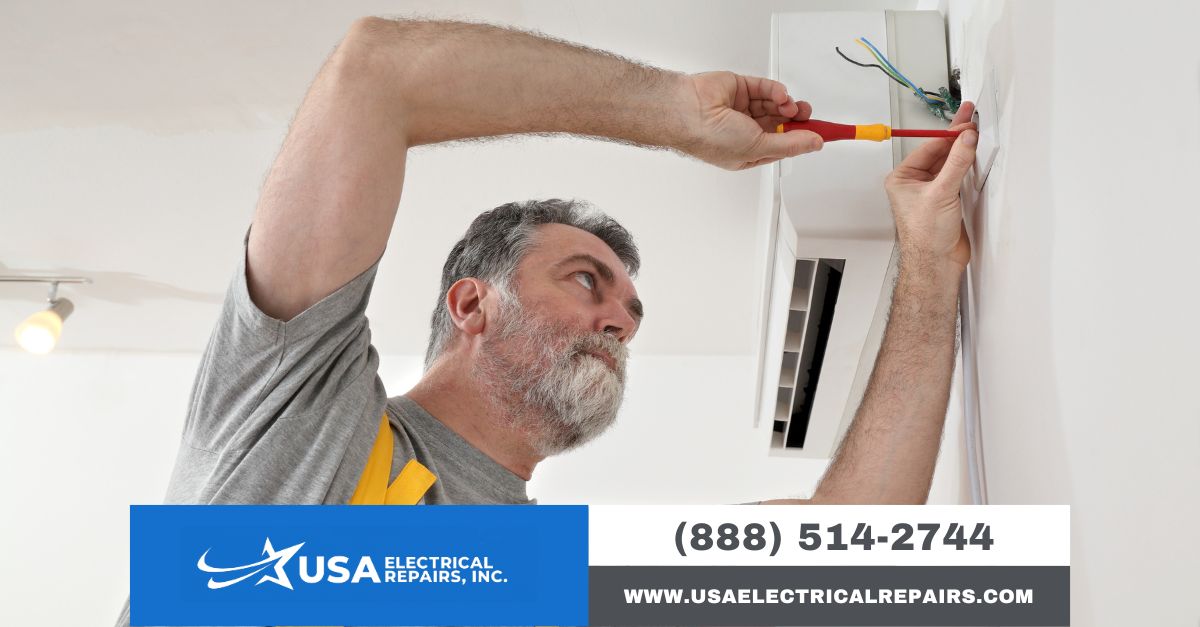 Get Help From Seasoned Professionals
Perhaps the best advice is that you get help from good, certified, insured, knowledgeable and experienced electricians. The Electrical Repair Service Company Inc has existed for many years and has built up a strong reputation. As a result, people trust the team at USA Electrical Repairs because they know they are going to get a fair deal. If you really want to save money, then get in touch with the USA Electrical Repairs today and get better value for your money.