When it comes to flooding, people should know the dangers associated with electricity. A flood can be anything from a tiny puddle in your dining room to several feet of water invading your home. When this happens, anybody in your home will be at risk for electrocution. To avoid this, here are tips to keep you safe when you experience a flood at home. But if you want your safety to be 100% guaranteed, seeking the guidance of a professional electrician near me is your best option.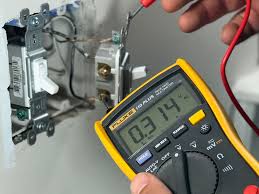 Check to ensure your safety
After a flood has struck your community, you will be in a hurry to get back home and continue with your routines. But the first thing that you should remember is that your home might not be completely safe just yet. Electrical matters are perhaps the biggest problem you will face. Consult with a professional to find out the extent of the damage to your electrical system. 
This should be one of your first priorities before dealing with the other effects of the flood. Before doing anything else, you need to turn the electricity off at the source to make sure it's safe. If you notice water inside your fuse box or any indications of overheating, don't try to turn off the fuse box. Seek professional help instead. 
Know the don'ts
While waiting for a local electrician on-call, you may inspect some parts of your homes as long as you practice precaution. For one, never use a candle to guide you when you go inside your home. Don't use any electrical appliances in the rooms affected by the flood. Never approach any exposed wirings as they might shock you. Finally, avoid making repairs or cleaning up until it's safe to do so.
To salvage or not to salvage
Technically, you can still salvage wirings in your flooded home. However, salvaging old wirings comes with some risk of premature failure from corrosion. It is, therefore, recommended that you sort out what you should replace and what you can salvage. You should leave this task to trained professionals who will do a full electrical survey before starting repairs. A professional will define the scope of work then give you the go signal that your home is both safe and functional.
Schedule a thorough check of your electrical system
Normally, there are two parts to a home's electrical system. First, the parts that carry electrical current during normal operations. Second, the parts that safely carry the current to the ground in case something goes wrong. The second is also known as the bonding and grounding system of the home, which can be damaged by floodwaters severely. remember that only a licensed electrician is both trained and equipped to evaluate any damage. If necessary, all metal parts of your home's electrical system must be carefully replaced.
Hire an experienced electrician
After a flood, you should have your electrical appliances inspected, evaluated, and repaired before you make any attempt to plug them in. Safety checks are an important part of an electrician's job, especially after any flooding event. If you want your electrical system inspected or if you need any emergency electrical service, you contact us at USA Electrical Repairs Inc. at (818) 492-4115 to set an appointment. Our professional electricians will be there for you.