Do you have flickering lights? The weird thing is that you used to be able to tell wiring problems from flickering lights, but these days with LEDs, it doesn't happen as often, especially since LEDs use so much less electricity. Here are a few other signs you may need  Electrical Repair in Los Angeles.
Does Your Circuit Breaker Keep Tripping?
There may be a problem with one of your electronic devices. If you have ever spilled beer on a power strip, then you know how fussy your circuit board can be. There may be a problem with something larger in your house. Perhaps something that is installed in your house is causing the problem.
Do You Have Warm Switches?
Sometimes, you have a warm light switch or a warm plug socket. It is usually a sign that something is wrong. If one of your sockets or switches buzzes, then that too is an indication that something is wrong. It doesn't matter so much if it buzzes slightly as you are flipping the switch, but if it is creating a constant sound, then there may be a bigger problem.
How High Are Your Power Bills? 
If something is inefficient in your house, or some of your wiring is degrading, then power may be seeping out somewhere in your home. The problem can be quite varied and random. If something is getting old, or if your power cables are exposed, it may increase your power bills.
Your Electronics Don't Work Correctly
This is another area where things can get a little weird. For example, something big like your heating system may be leaking power back into your system, so when you turn the power off another device, you still get a shock. An uneven power supply is not that obvious in many cases. For example, you may not notice that your desktop fan blows at an uneven rate. However, if you plug in your gaming PC and it keeps stopping when you play certain games, then this may mean you have an uneven power supply (meaning something is wrong and you need to call an electrician). 
Do Your Electrics Need Upgrading?
If you are looking for a good reason to call an electrician, then having upgrades installed is a good reason. There are plenty of reasons to have your wiring and electrics refitted. Perhaps you want more efficient electric systems, or perhaps you need to lower the wattage to your lights, or perhaps even install something that is power-hungry, like a hot tub.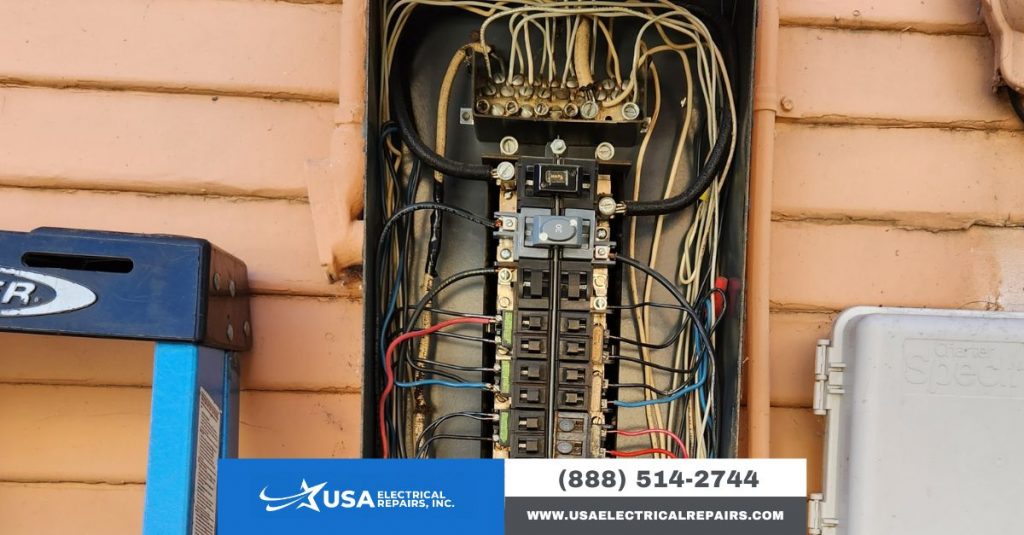 Time to Call an Electrician
Nobody wants to pay too much for electrical repair in Los Angeles. Things like call-out charges can be very demoralizing, especially if you are hiring a poor-quality company. If you think you need an electrician and you do not already have a regular service set up, then try USA Electrical Repairs. They offer fair prices and they always turn up on time, and in this day and age, those facts alone put them ahead of the rest. They are also pretty good at what they do too.