There is a wide range of electrical installations that we need to have in our homes and businesses. Many may seem simple and easily installed, but most need the expertise of a qualified electrician to be connected safely. At USA Electrical Repairs, Inc. we do the full range of electrical installations and we recommend that you don't attempt to try doing them yourselves. You should contact qualified and professional companies that carry out the electrical installation services that you need. Here is a list of some of the work that we do.
New circuit installation
Different circuits control the current of electricity in your home or business premises. They make sure that there aren't any overcurrents or overcharging. In some areas of the home such as kitchens or washing rooms, where heavy or many electrical appliances are in use, more circuits are necessary. It is necessary to have an adequate number so your system doesn't become overloaded.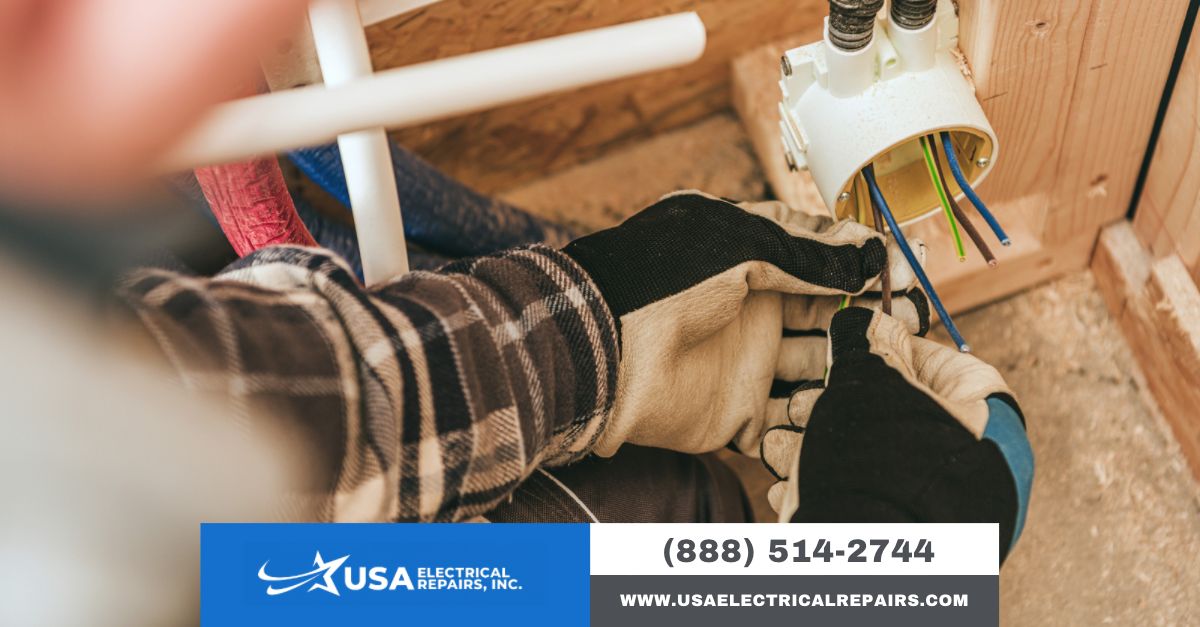 Panel and circuit breaker upgrades
Circuit breakers are there to keep your system and premises safe. The more appliances that you use, the more circuit breakers you will need. If the electrical system in your home hasn't been touched for years, an upgrade may well be necessary. In some cases, better and more efficient components need to be installed.
New 220v lines
Because of the number of appliances that are powered by electricity and the quantity of laboring saving devices now used, new lines are a good idea. Such places as the kitchen or a workroom may need newlines. Repurposing a room may require new 220v lines.
Charging stations
Many of the devices that we use aren't fixed in one place. They run on integrated batteries. One example is an electric car. Your setup depends on what devices you wish to charge and how many. A charging station usually requires the installation of a new dedicated line so it doesn't affect the rest of your electrical system.
Rewiring
Many older houses need rewiring, even if there are no issues with your system. Some may not be up to today's standards. Electrical installation continues to evolve, both in terms of energy conservation and safety. Health and safety regulations are much stricter than they once were. Adding extensions, renovating, or repurposing parts of your house may require new wiring.
Electrical fans
Fans for cooling or extractor fans are necessary for many regions. In very warm or hot climates fixed cooling fans are a must. Such places as kitchens, bathrooms, or workshops benefit from extractor fans to suck out unpleasant odors.
Carbon monoxide and smoke detectors
Smoke and carbon monoxide detectors are required to comply with local safety regulations. Apart from the legal requirement your safety and those that share your home will benefit from this type of protection.
A Few Types Of Installation
Above are only seven examples of what we at USA Electrical Repairs, Inc. offer as electrical installation services. If you wish to know our full range of services, please contact us through our website.