When LA residents are confronted by an electrical emergency, it can be a very stressful time. Not only does the property have to be tidy, but there are also lots of worries about electrical emergencies that can be distracting. Not only that but calling out an emergency electrician for Los Angeles homes at this time is much more difficult. Homeowners want to follow the advice of Apartment Therapy in taking care "to disinfect whatever spaces or surfaces are going to be visited or touched" rather than cleaning out the whole property. Everybody wants to be safe, and that includes the electrician, so it is likely that they will be taking every step to protect residents of the property. In addition to paying attention to this current situation, USA Electrical Repairs wants you to know that other things can be done before the electrician arrives.
Turning Off Power Supplies
Unless the electrical problem is so serious that the emergency plumber recommends you don't shut off the power, turning off any power sources is one of the most essential things that can be done. Switching off power at the main electrical breaker will help to reduce the amount of damage that could happen at the point of fault, and it will also prevent people in the house from using other electrical appliances such as kettles or televisions. This is particularly important if the emergency is a fault that can't be located immediately, or if there are noticeable smells or buzzing noises that are somewhere in the electrical system but unidentified. Closing the power breakers can also help those within the property to feel more in control and calmer while they wait for the electrician to arrive.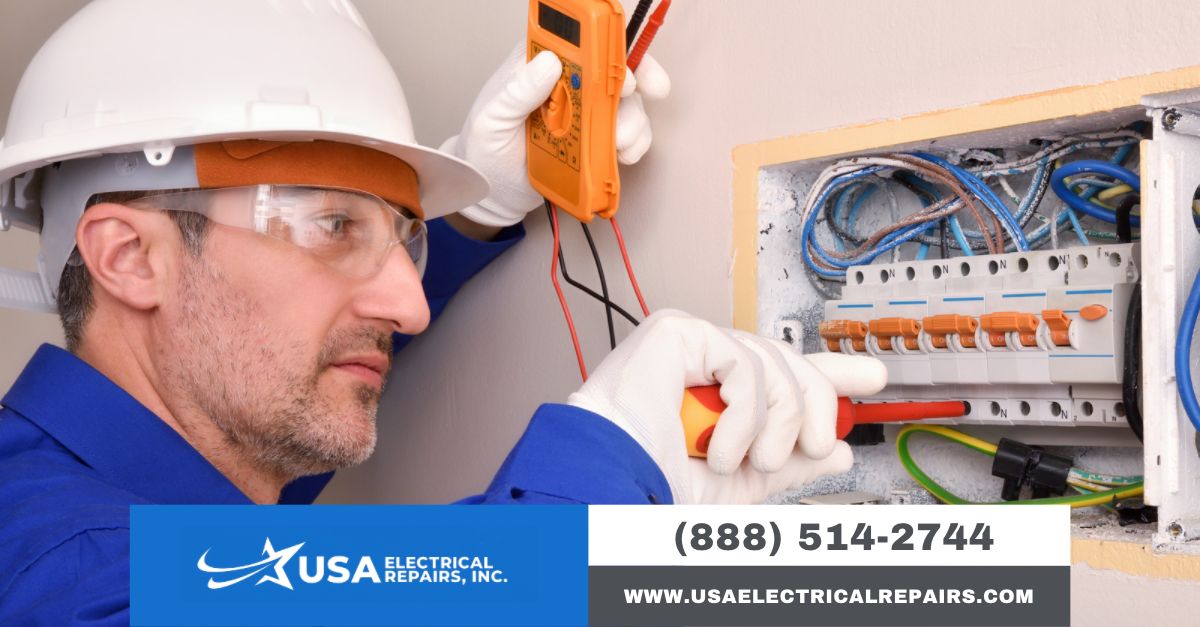 Tidy The Main Working Areas
Domestic life often means that there is a lot of clutter around the house. This is just the normal property additions of coats or school bags, books, or electrical devices amongst many others. It is vital to remove any clutter or furnishings in the area where the electrician is likely to want to work. This will help to make the repair job much easier and can also ensure that pets and children are kept away from the electrics while they are being worked on. It may even be necessary to ask neighbors to look after children and pets while the work is being done.
Get Ready For An Emergency Electrician In Los Angeles
When an electrician is coming to the property, preparing emergency tools such as an electrical fire extinguisher and a flashlight, along with other emergency tools that might be suitable for the electrician can also be a good idea. Most importantly homeowners should be able to reach out to an emergency electrician who can offer them advice about staying calm and taking care of their property. To talk to an experienced team about repairs and emergencies, call USA Electrical Repairs today at 888-514-2744, or send us an online message now.