With everything you have to worry about in a given day, "do I need to replace my breaker" rarely comes up. We're all busy. Our schedules are packed, between our families, work, social life, and everything else. However, if your breaker goes bad, it can lead to a whole host of problems, possibly even creating an unsafe situation. Here at USA Electrical Repairs, our specialists can help you with many services, including breaker replacement in Pico Rivera and the surrounding area.
What the Breaker Is
We've found that the breaker is one of the more misunderstood parts of a typical home electrical system. The breaker "trips" when there's an electrical problem on your circuit. That's its job. Think of it almost like an alarm. For many, the problem with the breaker is when it starts tripping too much. Of course, as you might imagine, that's a double-edged sword: does it trip too much because the breaker has malfunctioned, or because there's a greater electrical problem?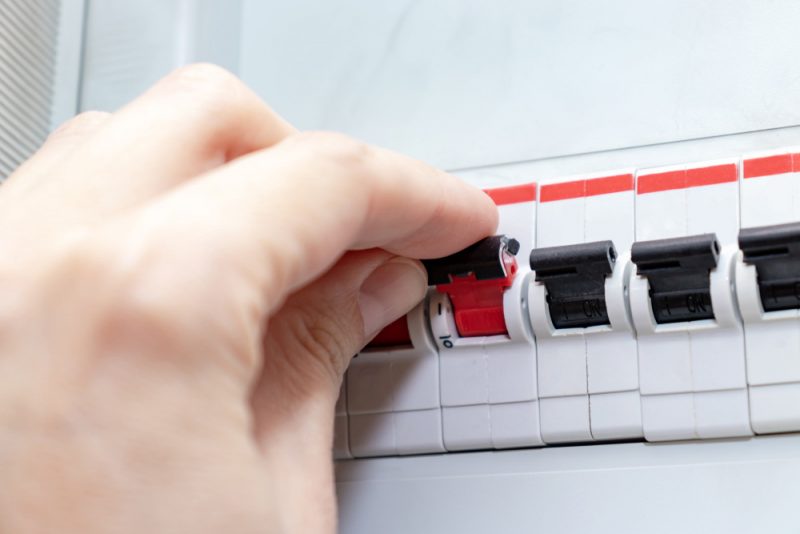 Testing Your Breaker
If your breaker starts tripping a bit too much, or more than you'd like, you may want to examine for yourself if there's something genuinely wrong with it. You could just call us, and we'll find out exactly what the problem is as well as what needs to be done. Or, before doing that, you could go to the breaker's circuit and unplug all of the appliances. Then, you could reset the breaker.
Signs You Need Breaker Replacement in Pico Rivera
A clear sign that something's wrong with your breaker is if it's hot to the touch. Many people, from working with computers, televisions and so forth have come to accept a bit of warmth when they touch something having to do with electricity. A breaker isn't necessarily like that: if it's hot to the touch, give us a call. You should definitely do that if you get a "burning" smell that comes from the breaker. Also, and this is crucial, you should call us if you smell that burning from the electrical panel as well. In addition to using your senses of smell or touch, you can use your sight as well: if you see wires that are frayed or signs of burning on any part of the breaker or the surrounding area, it's time to bring us in. Many of our clients have called us after they've seen clear signs of wear around the breaker, and when we get there, we see it was a good idea.
USA Electrical Specialists
We know that many folks have repair experts that they trust, or they aren't sure who to turn to for the first time. So, that's why we make it easier on first-time clients: we offer $95 off of certain electrical services for first-time clients. All you have to do is call us and mention this site. When there's something wrong with your electricity, there's something wrong with your building. We can fix it when you call us at (800) 708-2190.