Modern domestic appliances are wonderful time-saving and labor-saving devices – until they break down or develop a fault. A fault or breakdown in a fridge, freezer, or washing machine can cause major disruption to a busy household. It can also be a matter of health and safety, not just an inconvenience. Domestic appliances are connected to your electricity supply, may be hooked up to a flammable gas supply and others are connected to your water system. 
So repairing a home appliance is not a simple matter. Tackle the job yourself and you might well render the appliance beyond repair. It can also be dangerous so there is a risk of serious injury and even fatality. Cannot be underestimated risks of dealing with a gas line that has sprung a leak or an exposed electrical circuit that is a shock hazard. 
You may have an operating manual that includes instructions for simple maintenance (how to change a filter, for example) or fault codes to help troubleshoot the issue but when you have a malfunctioning or broken-down appliance, you must call for an electrical repair in Los Angeles. 
If your appliance is still within its warranty period, the correct course of action is to call the nearest service provider authorized by your supplier or warranty holder to undertake the work. Outside of the warranty period means you can contact any qualified appliance electrical repair company you choose.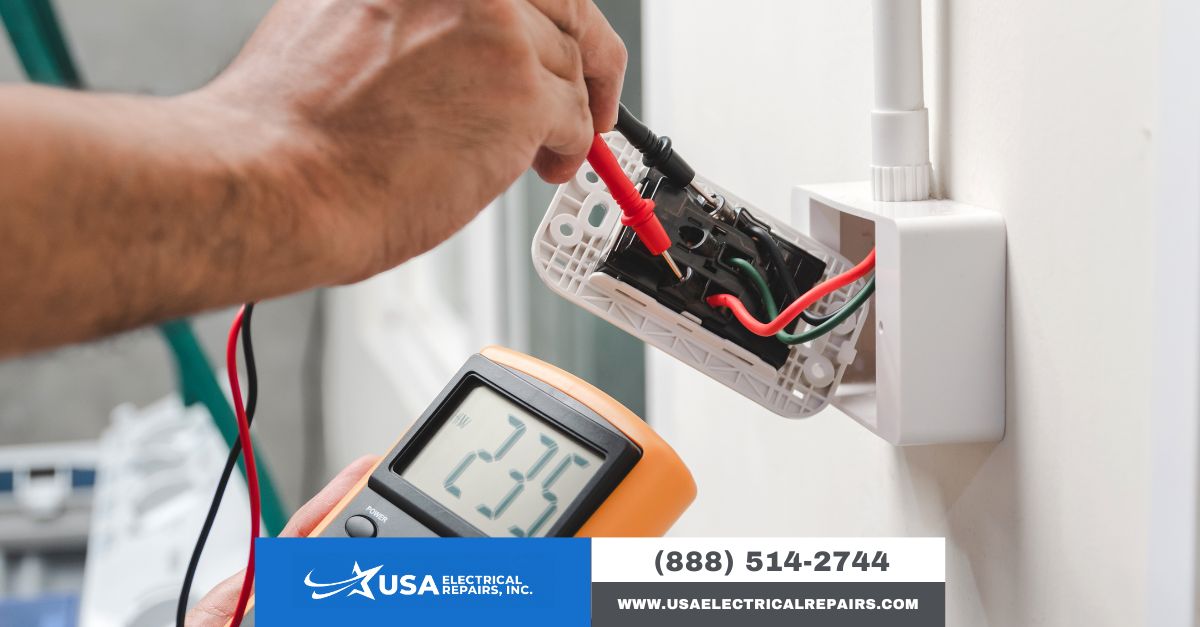 Reasons to Let Experienced Electricians Do the Work
We've already expressed the risk involved with DIY repairs on domestic appliances, especially when the issue is electrical. Even if you like to dabble a bit around the home, you are not a qualified appliance repair technician. 
A qualified tradesman is well-equipped for the job at hand. They will have been properly trained, will know current codes, will be experienced (firms don't send out trainees to handle jobs on their own), and will also have the right tools for the job. 
They will carry a range of parts and supplies in their van to enable them to diagnose the problem and repair it. If you have chosen a service company that specifically handles your appliance's brand, there is a greater possibility they could have any spare or replacement part that is needed. It is unusual these days for any appliance to have to be removed from the home for repair. 
The major benefit of calling in a professional for an appliance repair is that you have a level of certainty that the job has been done right. Your appliance will be working again saving you the cost of a replacement and reputable companies will also provide some level of guarantee for the repair work they undertake. Plus, you haven't wasted any of your own time trying to make a repair that may well not have helped the appliance to work again or may have resulted in you getting injured or having to pay extra for any issue you exacerbated.  
When you need appliance electrical repair in Los Angeles, call USA Electrical Repairs. The team of experienced professional technicians is able to work on all brands of domestic appliances.